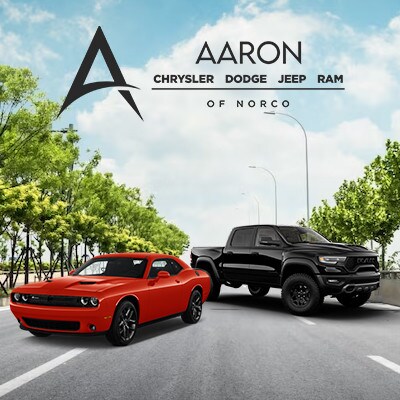 Trucks are a great vehicle that serves many purposes for you. You can use these trucks as your daily driver or the vehicle that will get you on long trips or adventures. Most of the trucks have a massive engine inside them, which powers them with a top-notch automatic transmission. On top of that, all the power goes to the four wheels of the truck. It means more torque and traction on the roads and other surfaces.
Inside the cabin, every ride feels comfortable, even if you are heading to a supermarket to pick up groceries or going to the highest mountain peak. If you are that individual who's confused about which truck you should pick, then you are at the right place. Keep reading this blog, and you will learn about the best trucks you can purchase this year. We have a list that will be helpful for you.
2023 Ram 1500:
The first on the list is Ram 1500. The 2023 version of this truck is absolutely amazing. It is no doubt a unique truck among the competitors because of the suspension. The smooth ride on this truck makes your trips and journeys even good. The bed has ample space, and you can keep other stuff on it. The high-end quality interior of this truck and the cabin is totally outstanding. You will feel more like you are sitting in a luxurious space in this pickup.
Inside the cabin, the interior is splendid. The seats are made up of high-quality materials that will let you sit for hours and hours, especially when you are heading on road trips or long journeys. The infotainment system is ideal for people who want to use navigation and maps and listen to songs on the go.
Ram 1500 comes in 8 trim levels. You can read about the trim levels below:
Tradesman
Tradesman HFE
Laramie
Lone Star
Big Horn
Longhorn
Limited
TRX
Notable Features:
Start/Stop System
Front Cooled Seats
Adaptive Cruise Control w/ Stop and Go
In-car WiFi
Android Auto and Apple CarPlay
Remote Engine Start
Front-Heated Seats
Integrated Turn Signal Mirrors
2023 Ram 3500:
The second on this list is Ram 3500. It is an ideal pickup truck for people who want something powerful with comfortability. The grip of this truck on the roads and tough surfaces is on another level. The suspension is pretty amazing, and the engine is powerful enough to let you drive the truck during any type of weather condition or road condition. You don't have to worry about anything. Just hit the gas, and you will see the potential of this truck.
The driving experience will be amazing because of the engine inside, and it is putting out massive power. You can tow a trailer, a car or many things from this truck.
Ram 3500 comes in different trim levels. You can check the trims below:
Tradesman
Laramie Longhorn
Laramie
Big Horn
Notable Features:
Front Cooled Seats
Adaptive Cruise Control w/ Stop and Go
In-Car WiFi
Remote Engine Start
Rear Parking Sensors
Front and Rear Heated Seats
Blind Spot System
Integrated Turn Signal Mirrors
Fog Lamps
Navigation
2023 Ram 2500:
Ram 2500 is the ultimate option for people who want more power from the truck for commuting and towing. This truck is ideal for people who have to go to places and tow many things. Towing means towing cars or trailers or anything. If you are a person who likes to go on trips and adventures, and if you have a trailer with you, then this truck is the right option for you. Pick this over anything. The engine capacity of this truck puts out unbelievable power with a comfortable ride.
It has a high-quality cabin with high-material seats inside it. You can push this truck to its limits because of the high-power engine inside it. The technology in this truck is on another level. Use it during your driving, and you will love it. The infotainment is good, and you connect your phone to it. Drivers who like to use navigation while driving can use this feature if they want.
Ram 2500 comes in many trim levels. Check out these trims below:
Big Horn
Laramie
Limited
Power Wagon
Tradesman
Notable Highlights:
Adaptive Cruise Control w/ Stop and Go
In-Car WiFi
Remote Engine Start
Rear Parking Sensors
Front Heated Seats
Integrated Turn Signal Mirrors
Navigation
Leather Seats
Keyless Ignition
Ram 1500-TRX:
We have mentioned the regular Ram 1500, but this one is a beast for the people. For individuals who want massive power with incredible performance, this is the thing for you.Ram 1500-TRX is a beefed-up version of the regular Ram 1500. It boasts a V8 engine inside it that is able to push out huge power numbers. Under the hood, this truck is able to put 702 hp, which is outstanding. It can easily go 0 to 60 mph in 3.7 seconds. We know that these numbers are unexpected from a truck, but we are telling you the truth.
The reason why we have mentioned this truck is that it is an ideal truck for people who want a truck as well as a performance beast. It is well-equipped with all the performance goodies, and it is able to give you an interesting driving experience. Inside the cabin, the leather-trimmed seats and lighting cargo box with a flat-bottom steering wheel give an aesthetically pleasing feel to the interior. The steering wheel is wrapped in leather and microsuede. The storage compartment that is under the rear seat can easily accommodate any type of stuff.
Notable Features:
6.2L Hemi V8 Engine
702 Horsepower
3.7-sec 0-60mph time
High-performance air induction system
Launch control
Launch Assist
Various modes: Sport, Snow, Custom, Baja and Rock
Towing capacity up to 8,100 lbs
Final Thoughts:
Individuals who came down all the way from the top to know about the trucks that will be ideal for them now know which truck is good for them. All of these trucks are available in our inventory. People can pick them for their driving experience, and they will love them.