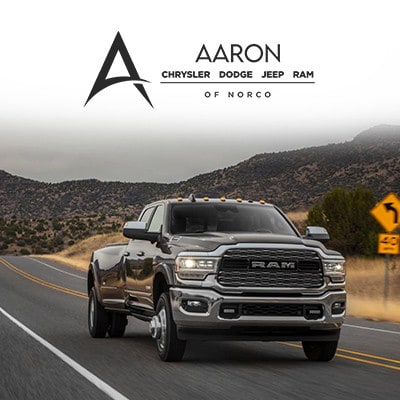 For many businesses, a work truck is a critical component of their operations. Whether it's used for transporting equipment, supplies, or personnel, a reliable work truck is essential for getting the job done. However, over time, even the most well-maintained work trucks can start to show signs of wear and tear. Here are six signs that it may be time to invest in a new work truck.
Frequent Breakdowns Or Repairs
One of the most obvious signs that your work truck may need to be replaced is if it is breaking down frequently or requiring frequent repairs. While regular maintenance is expected for any vehicle, if you find yourself spending more time and money on repairs than you are on actual work, it's time to consider a replacement. Additionally, if the repairs are becoming more and more expensive, it may be more cost-effective to invest in a new work truck rather than continuing to sink money into an old one.
Reduced Fuel Efficiency
Fuel costs are a significant expense for any business, and if your work truck's fuel efficiency is starting to decline, it can have a significant impact on your bottom line. If you've noticed that your work truck is using more gas than it used to or that it's not getting the mileage it once did, it may be time to upgrade to a more fuel-efficient model.
Outdated Technology
As technology continues to evolve, so do the features and capabilities of work trucks. If your current work truck lacks modern technology features like Bluetooth connectivity, backup cameras, or GPS navigation, it may be time to upgrade to a newer model. These features can help improve safety and efficiency on the job site, making it easier for you and your team to get work done quickly and safely.
Safety Concerns
Safety should always be a top priority, especially when it comes to operating heavy machinery like work trucks. If you've noticed that your current work truck is becoming less safe to operate or is no longer meeting safety standards, it's time to replace it. Common safety concerns include worn-out brakes, non-functioning lights or signals, and structural damage that can compromise the truck's integrity in the event of an accident.
Decreased Performance
If your work truck is no longer performing as well as it used to, it can significantly impact your ability to get work done efficiently. Common signs of decreased performance include slower acceleration, difficulty towing heavy loads, or reduced overall power. If your work truck is struggling to keep up with your workload, it may be time to upgrade to a more powerful and capable model.
Growing Business Needs
Finally, if your business has grown since you purchased your current work truck, it may no longer be able to meet your needs. As your business expands, you may need a larger, more powerful, or more versatile work truck to help you get the job done. If your current work truck is no longer able to keep up with your business's demands, it's time to consider investing in a new one.
In conclusion, a work truck is a critical component of many businesses, and it's essential to ensure that it's reliable, efficient, and safe to operate. If you've noticed any of the signs discussed above, it may be time to start thinking about replacing your current work truck with a newer, more capable model. While a new work truck can be a significant investment, it can also help improve your business's efficiency, productivity, and profitability in the long run.
Why Choose Aaron CDJR To Buy Your New Work Truck
When it comes to buying a new work truck, there are a lot of factors to consider. You need a vehicle that is reliable, durable, and efficient. You also want a truck that is comfortable, versatile, and can be customized to meet your specific needs.
Aaron CDJR specializes in selling Chrysler, Dodge, Jeep, and Ram vehicles. We have a wide range of trucks available, from the versatile Ram 1500 to the heavy-duty Ram 3500. No matter what your needs are, you're sure to find a truck that meets them at Aaron CDJR.
One of the primary reasons to choose Aaron CDJR for your next work truck is our commitment to quality. We take pride in offering only the highest-quality vehicles, and we thoroughly inspect each truck before putting it up for sale. This means that you can trust that you're getting a truck that is reliable, safe, and built to last.
Another advantage of buying from Aaron CDJR is the range of financing options we offer. We work with a variety of lenders to find the best possible rates and terms for your unique situation. Whether you're looking for a loan with a low-interest rate, a short repayment period, or a low down payment, we can help you find the financing that works best for you.
But perhaps the most compelling reason to choose Aaron CDJR is the exceptional customer service we provide. Our team of experts is knowledgeable and passionate about helping customers find the perfect truck for their needs. We take the time to listen to your needs, answer your questions, and offer guidance throughout the buying process. We want you to feel confident and comfortable with your purchase, and we're committed to making sure you're completely satisfied with your new truck.
Finally, Aaron CDJR is committed to providing excellent after-sales support. We have a dedicated service department staffed by trained technicians who can help you keep your truck running smoothly for years to come. We offer regular maintenance services, repairs, and warranty work, and we're always happy to answer your questions and offer advice.
In conclusion, if you're looking for a reliable, durable, and versatile work truck, Aaron CDJR is the dealership to choose from. With our commitment to quality, range of financing options, exceptional customer service, and after-sales support, you can trust that you'll be getting the best possible truck for your needs.