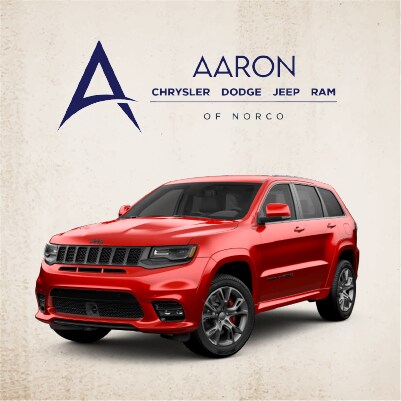 Depending on how you feel about the experience, you might leave a dealership smiling, or you might slam the door of the car you're currently driving in rage. Unfortunately, not all dealerships have your best interests in mind. If you are aware of the characteristics a respectable dealership ought to possess, finding a great bargain with excellent customer service will be simpler.
Aaron CDJR offers the greatest pricing on cars. Our staff values your business and takes the necessary time to get to know you.
Most people don't find buying a car to be a fun experience. Your trip to a reputable dealer should streamline the process rather than complicate it. For most people, buying a car—new or used—is a major investment so consider who gets your money. We'll discuss further down this article exactly why buying a car from Aaron CDJR is the best option for you, regardless of whether you get a new or used car.
Provision Of Full Vehicle History
Cars can experience a wide range of problems as they accumulate miles. These issues should always be noted in the vehicle's service history, allowing you the opportunity to discover any hidden skeletons a car might be carrying. Unfortunately, a lot of dishonest car sellers disregard these important papers.
Dealers frequently purchase cars for cheap, patch them up, and resell them for profit. Every vehicle on the lot will have a service history if the dealership is reliable. A reputable dealer will be open and honest when answering your questions about a car's past.
Wide Variety Of Vehicles For Sale
Going to a dealership with limited choices is not worthwhile. You want to purchase a vehicle that perfectly satisfies all of your requirements. A good dealership will offer a variety of the most recent models and features. On our lot, we have a wide selection of makes and models, all in excellent condition.
With reputable dealerships, any vehicle with a shoddy exterior should be priced accordingly. Good car dealerships stock a variety of vehicles, from sedans to SUVs and sports cars, in order to serve as many different consumer types as possible.
A good car salesperson will pay attention to what you're looking for and be able to recommend a number of potential vehicles that might work for you. If you only want a typical family car, reputable sellers won't try to offer you their most expensive sports model.
Great Financing Options
If you don't have the money to buy the car outright, you'll need to know your options once you've decided on one. A variety of financing options are available from Aaron CDJR to fit your budget and time frame.
However, dealing with dishonest dealers can make this a genuine minefield. These cunning salespeople are adept at hiding the exact cost of a payment plan in order to take advantage of you and your money. Once more, they will use financial lingo to make a deal appear to be a good deal. They can omit to reveal the pricey 30-day warranty as well as any additional fees or contract terms.
A reputable dealership has strong connections with regional financial institutions and provides you with clear explanations of your options, transparent payment plans, and warranty options. The best dealerships will provide a range of warranty durations, with 60 or 90-day agreements being the best choices.
Pleasant Service Staff
You are aware of the myths surrounding vehicle salespeople. However, you are also aware that stereotypes aren't always accurate. In the world of cars, people who are unduly aggressive can overwhelm the rest of us who genuinely work to give courteous and supportive service.
The good news is that you'll be able to tell how serious your salesperson is quite fast. The attitude of your salesman is also a good reflection of the culture at the dealership as a whole. In other terms, a respectable salesperson works for a respectable dealership.
Well Reputed
Look at their reputation to distinguish the reputable dealerships from the dubious ones. There will be many warning stories against dealing with a dealership if they have been using cunning tactics for a while. It's now simpler than ever to avoid shady car shops thanks to the advent of review websites like Yelp.
A reliable local car dealer will have a wealth of favorable reviews and endorsements from actual individuals. Some may also receive local news coverage for special occasions or seasonal discounts. If the dealership has a workshop of its own, you should also look into the feedback for this aspect of the operation.
Competitive Pricing
A vehicle is a significant purchase, whether it is new or secondhand. A top-notch dealership will maintain competitive prices. If the dealership you visit can't match the price the car is selling for locally, move on to another one.
Ask about bonuses to make it worthwhile if the dealership's lowest price is just a little bit higher than you would like. You may occasionally receive free oil changes or car wash coupons from a dealership.
Service After Sale
This part may not apply to you if you purchase a car and never return to that dealership. However, a lot of car buyers—especially those who buy new cars—will come back for maintenance and warranty work. In other words, you're entering into a relationship rather than a one-time purchase.
We do propose it as an additional aspect to take into account. Find out if the dealership offers any special bonuses or incentives, if they keep convenient hours, and if they have a solid reputation.
At Aaron CDJR, we offer multiple services after the sale to our customers; these services include scheduled services, service and parts, etc.
How To Assess Dealership Reputation
Willingness to answer questions

Don't pressure yourself into making decisions

Provide vehicle history

Have a wide range of vehicles to choose from
Now that you know precisely why Aaron CDJR is the best dealership for you, get in touch with a staff member or visit the dealership to start your journey of getting a new or pre-owned car!