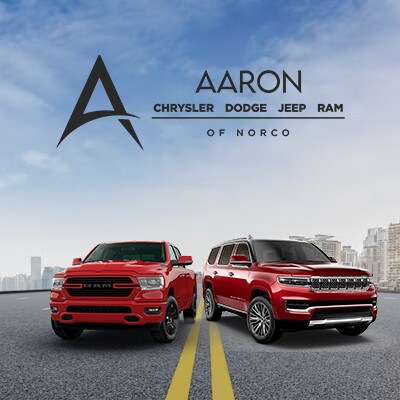 Are you looking for a new car but can't decide between the 2022 Dodge Durango and other midsize SUVs on the market? You've come to the right place. In this comprehensive review, we'll explore all that the 2022 Dodge Durango has to offer in terms of performance, safety features, interior design and amenities. Let's get started!
Exterior Design
The 2022 Dodge Durango is sure to turn heads with its sleek exterior design. It has all the modern features one could ask for with a distinctive, bold look. The iconic split crosshair grille enhances the overall style and presence of this vehicular wonder, while LED lighting and LED fog lamps step up its style even more. Furthermore, you won't want anything when it comes to aerodynamics, with striking curves that are sculpted on both the body and hood of the vehicle that provides optimized airflow. All in all, there's no denying that the 2022 Dodge Durango exterior design is remarkable; this should already have you looking forward to taking it out on any drive!
Interior Features
The 2022 Dodge Durango is packed with top-of-the-line interior features that are sure to leave even the discerning car enthusiast impressed. Artfully crafted amenities such as signature quilted Nappa leather, 8-way power-adjustable front seats, and a household plug make the Durango a truly remarkable ride. The innovative UConnect 5 infotainment system provides users with access to Apple CarPlay, Android Auto, and ease of operation by voice command or touchscreen control. Equipped with a range of cutting-edge safety features such as adaptive cruise control and park view backup camera, it's no wonder the Durango is one of the premier midsize SUVs on the market.
Powertrain
The 2022 Dodge Durango is making waves with its impressive powertrain. Equipped with an optional 5.7L HEMI® V8 engine boasting 360 horsepower, this SUV packs a powerful punch and packs the strength to handle anything that comes its way. It also offers an available 9-speed automatic transmission, providing smoother shifting between gears to maximize efficiency and control in even the harshest conditions. The Durango also boasts multiple 4x4 system options, offering drivers improved traction and handling in all types of terrain - perfect for both on- and off-road adventures alike. With such an expansive powertrain system, acceleration is sure to be perfectly balanced with unparalleled performance time and time again.
Safety Features
The 2022 Dodge Durango is a full-size SUV packed with advanced safety features that make it an ideal choice for families. Included standard on the Durango are many of the latest driver assistance features, such as blind-spot monitoring, adaptive cruise control, emergency front braking, lane keep assist and more. Also included is a rearview backup camera which provides a clear image of what is behind you at all times. With these comprehensive safety features, plus airbags throughout the cabin, the 2022 Dodge Durango is sure to give you peace of mind behind the wheel.
Towing and Payload
The 2022 Dodge Durango has been designed to tackle the toughest of tasks, and its impressive towing capacity and payload are a testament to that. With up to 260 horsepower and 290 lb-ft of torque, you can tow as much as 8,700 lbs, so you no longer have to leave anything behind on your travels. And thanks to an available class-leading 3,266 pounds max payloads, you won't have any trouble packing in the cargo. Whether it's a weekend away or heavy-duty work vehicles, the 2022 Dodge Durango is up for the job.
Fuel Efficiency
The recently revealed 2022 Dodge Durango line of SUVs is set to become more fuel efficient than ever before. Featuring an available 3.6L Pentastar V6 engine and new TorqueFlite 8-speed automatic transmission, the Durango delivers up to 19 mpg city and can tow up to 6,200 pounds when properly equipped, making it one of the most fuel-efficient models on the market. Plus its 16-valve V6 engine with 250 horsepower offers plenty of power for everyday driving and its impressive fuel ratings make it ideal for medium or extended road trips. The 2022 Dodge Durango will continue to offer a great balance between style, capability, and economy for drivers.
When it comes to third-row SUVs, the 2022 Dodge Durango is hard to beat. It's stylish, spacious, and packed with features that families will love. If you're in the market for a new SUV, put the Durango at the top of your list. You won't be disappointed.
Buy The 2022 Dodge Durango From Aaron CDJR
The 2022 Dodge Durango is the ultimate vehicle for enjoying the outdoors with friends and family. From its state-of-the-art technology providing a modern experience to its responsive handling, the Durango has it all. All of this is available to you at Aaron CDJR, where our friendly and knowledgeable sales staff are always ready to help get you into the perfect vehicle for your needs. With amazing performance, customized options and maximum comfort, why go anywhere else? Come visit us today to take a test drive - you won't regret it!