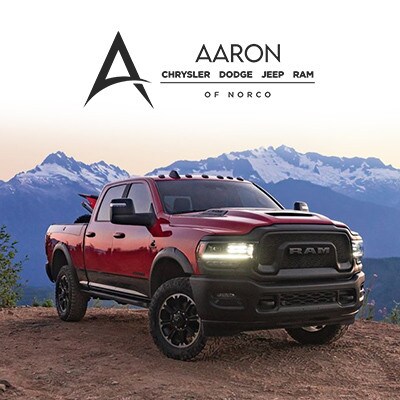 The prices of cars have been soaring for many years. Cars that are fully loaded with various options cost a lot nowadays. However, some of the manufacturers are still rolling out vehicles that can come under your budget. Meanwhile, there are some good options available in the used car category. The cars are well-kept, and they will give you a good driving experience. Individuals who have a budget of 25,000 dollars right now and thinking of acquiring a car, keep going on with this blog. We will mention some of the best vehicles that you can get under this price tag.
$25,000 is a good budget which can get you some amazing options in a vehicle. Most individuals look for reliability, safety, and standard features. You might be surprised that you will be getting many tech features like Apple CarPlay and Android Auto compatibility at this price tag. The safety features like automatic emergency braking and forward collision warning. This clearly means you will be getting a handful of amazing features at this price.
Honda Accord LX:
Honda Accord LX is an ideal 4-door sedan for people who want to have a top-class mid size sedan experience. The car has an outstanding shape with elegant aesthetics. The behind-the-steering-wheel experience of this car is absolutely amazing. Owners get good driving dynamics with efficient fuel consumption. On top of that, the spacious cabin and trunk come in handy for you.
Talking about the performance of this vehicle, it boasts Honda's L15 four-cylinder turbocharged engine that is able to push 192 horsepower with a variable automatic transmission. The front-wheel-drive system makes it easier for the owners to have fun rides on the highway and on roads.
Some of the standard features that individuals will get in this vehicle will be an 8-inch touch screen with the Apple CarPlay and Android Auto. Owners can connect their iPhones or Android phones to the car and easily navigate through maps whenever they are driving. The two USB ports make it easier for you to connect or charge your phone. You can sync up your phone using Bluetooth.
People who like to groove to the music on their journeys can enjoy the music on the four-speaker stereo system. You can get into the car using the remote keyless entry without drawing your keys from the pocket. The push-button start makes it easier for you to start up the vehicle. The dual-zone automatic climate control gives you the best experience during various seasons.
Inside the interior, the manually adjustable driver's seat comes with upgraded cloth upholstery. It gives you alerts related to drivers' drowsiness during long journeys. The rearview camera makes it convenient for you.
Honda Accord LX comes with a Honda Sensing package that gives you LED headlights with automatic high beams. Some of the intelligent features. Forward collision warning, forward automatic emergency braking, adaptive cruise control, and lane departure warning, to name a few.
Dodge Charger SXT:
Dodge Charger is one of the best 4-door sedans created and designed by Dodge. The car is known for serving the 4-door category. It has a huge big block engine inside it that is able to pack some outstanding power and gives out a forceful acceleration. The handling is pretty amazing, and you have all the control over the wheels. The roomy cabin is good enough for you to accommodate a family and go on long journeys.
Talking about the heart of this car, it is a Dodge's very own 3.6-liter V6 engine. Under the hood, the engine is packing 292 horsepower that is going to the rear wheels. It is undoubtedly a fun car that you can take on long journeys and have a good time on the roads with.
Dodge Charger SXT is jacked up with some amazing features that will give you a good driving experience. You will get an infotainment system with a 7-inch touchscreen. The Android Auto and Apple CarPlay compatibility makes it ideal for people who want to navigate through maps and attend calls on the go. Bluetooth comes in handy for all the stuff related to you and your smartphone.
For drivers who want to listen to their favorite song album when they are going places, a six-speaker stereo system will give you an outstanding listening experience. The USB ports give you convenience in charging your gadgets or smartphones. Voice recognition is another good feature for people like natural-voice command assistants.
Inside the interior, you will get cloth upholstery with power-adjustable front seats. Adjust it as per your needs. The leather-wrapped steering wheel gives you a good grip when you are driving, and the shift knob looks splendid. A rearview camera paired with rear-parking sensors assists you in tight situations and parking the car at a mall or a superstore.
There's an AWD variant that comes in the Dodge Charger SXT. It has the same engine as the regular SXT, but it is tuned to 300 horsepower. Whenever you push the car to its limits, the acceleration and torque will be totally outstanding, and you will feel the speed. The cherry on top of this setup is that it comes with performance brakes.
Some other features include dual-zone automatic climate control with an auto-dimming rearview mirror. For the drivers who want to keep the car in control, the performance steering wheel with paddle shifters makes it easier for you to downshift and upshift during your journeys. The grip is too good for individuals who want performance in these cars.
Final Thoughts:
For individuals who want to get the best car under $25,000, these are the options available to them. Both of the cars are amazing, and they will give you an incredible driving experience. You can find them in a neat and clean condition with low mileage. The standard features are outstanding, and you will love each and everything about these cars.