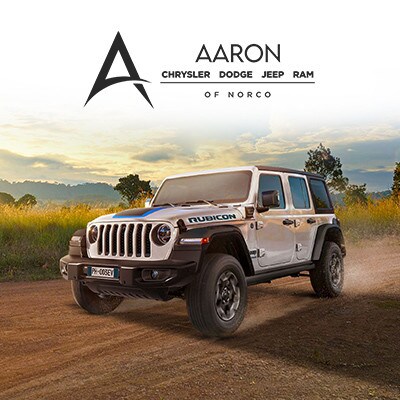 Jeep has been the ultimate car company for releasing some of the best 4WD vehicles under its belt. The vehicle manufacturer has been rolling the best 4x4 vehicles for people who want to go on long journeys and off-road whenever they are driving. Jeep has famous models, which include the Wrangler. The 4WD off-road SUV has been competing with the SUVs from top-notch brands. Wrangler has been winning awards and competitions internationally because of the outstanding suspension paired with the high-power engine.
After some years, the company Jeep thought of putting a long-bed variant of this vehicle. The Gladiator, on the other hand, is something out of this world. If you are an individual who is thinking of getting a new vehicle and skeptical about these two, then keep going on with this article. You will know which 4WD off-road vehicle will be ideal for your use.
Jeep Wrangler:
Jeep Wrangler is an amazing four-wheel-drive off-road vehicle that can take you places. This is the right option for individuals who love to travel and go on long journeys. This SUV comes in different variants for people. The body looks sturdy and has a robust outlook that looks stunning compared to other vehicles.
Jeep Wrangler runs on different engines. In the standard edition, there's a 285-hp 3.6-liter V6 engine. It comes with a six-speed manual gearbox or quick-shifting eight-speed automatic. There's another turbocharged four-cylinder engine, which people can pick if they want. It is paired up with an electric motor to give additional low-end power.
Moreover, the Wrangler can be equipped with a 3.6-liter V-6 engine, and on top of that, you will get a similar hybrid assist in it. There's another variant for people who love diesel engines because of their high torque and everything. The V-6 diesel engine has 3.0 liter in it and a 375-hp plug-in hybrid 4xe powertrain.
If we talk about the 6.4-liter V-8 variant, it puts out outstanding power. For people who want to have a comfortable off-road experience, these variants will be ideal for you. You will feel a lot of smoothness while driving these SUVs on rough surfaces. The braking is pretty good and will stop as soon as you hit the brakes.
Due to the rising prices of fuel, owners don't need to be anxious about the fuel economy of these vehicles. All of them are equipped with high-tech and other stuff that will give fuel-efficiency during long routes on highways and in the city.
The interior is comfortable, and you can easily accommodate a family of 5 people. Five adults can easily sit inside the cabin, and you can go on trips in it. The best thing about the interior is that the seats are pretty spacious, and you won't feel any fatigue during your adventures. What's more interesting about these vehicles is that you can remove the doors if you are going off-road. You can enjoy it or during the days when the sun is up.
The infotainment is good, and you can enjoy your favorite music when you are on the go. Connect your smartphone with the infotainment system using Apple Car Play or Android Auto, and you are ready to hit the roads. It is connected to a nine-speaker Alpine audio system that shakes the whole vehicle. The legroom of the cabin is spacious, and you can have a good time sitting at the front or in the back.
Jeep Gladiator:
Jeep was thinking of getting into the long-wheelbase category so they could compete with other brands, as we have seen many manufacturers putting out LWB variants of the regular vehicle in the market. The long wheelbase makes it easier for people who want to go off-road and all-terrain whenever they are thinking of long journeys and trips.
The first thing we will talk about the Gladiator is the wheelbase. It is a 137-3-inch long wheelbase. Meanwhile, the Wrangler has 118.4 inches of wheelbase. The 18.9 inches of extra wheelbase you will be getting in the Gladiator will be something that you will notice and feel whenever you are going for off-roading adventures. Gladiator is able to handle 33-, 35-, and 37-inch tall tires. These can be easily fitted in this wheelbase, and when you go on rough surfaces, you will feel why the wheelbase is good enough for you.
On top of that, you get a bed with the Gladiator. This bed is ideal for travelers who want to take stuff with them whenever they are going on adventures. The bed has ample space, and you can easily carry spare tires, sports gear, and whatnot. Many individuals will choose this space to put their tents or canopy that they will be taking with them on journeys.
Gladiator shares the same 3.6L V-6 engine mated with eight-speed automatic transmission. The engine has a lot of power inside it and pushes a good amount of horses from it. You can go quickly from one place to another in this thing. The braking system is upgraded and stops the vehicle whenever you hit the brakes. What's more interesting about this truck is that it has a lifted suspension. It stays on plain surfaces, while the performance of the suspension on rocks and other touch surfaces is absolutely splendid.
Inside the Gladiator, the interior is pretty much the same as Wrangler. There's a little difference between both vehicles. However, the backseat of Gladiator is pretty handy, and you can easily accommodate adults and kids in it. The rooftop is made up of hard materials, ensuring there's less echo in the cabin.
Final Thoughts:
Individuals who are thinking of getting a truck for their driving experience, now you have your answers. You can pick the one that suits your budget as well as your preferences. Both of the vehicles are one of the best in their category, and you will have a good time owning them.
Some other features include dual-zone automatic climate control with an auto-dimming rearview mirror. For the drivers who want to keep the car in control, the performance steering wheel with paddle shifters makes it easier for you to downshift and upshift during your journeys. The grip is too good for individuals who want performance in these cars.
Final Thoughts:
For individuals who want to get the best car under $25,000, these are the options available to them. Both of the cars are amazing, and they will give you an incredible driving experience. You can find them in a neat and clean condition with low mileage. The standard features are outstanding, and you will love each and everything about these cars.