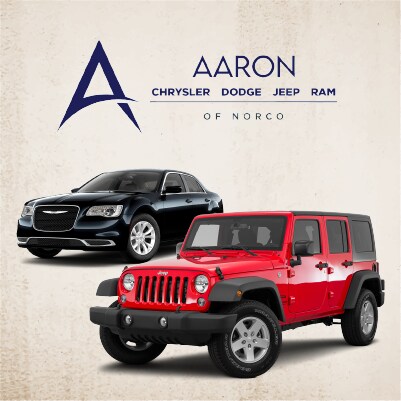 You might feel like it's finally time to trade in your old car for a new one. But should you invest in a brand-new car or get a used one?
Deciding to make an investment, like getting a car, can be somewhat intimidating, but it doesn't have to be. Read on ahead as we discuss in detail exactly what both new cars and used ones bring to the table.
Pros Of Buying A New Car
-You're The First User
The first, foremost, and major advantage of betting on a brand-new vehicle is that you're the first owner and the first to drive. This ensures that the car has a clean history and is safe from any prior mechanical issues or issues from former accidents. You don't have to go through the hassle of checking the car's history and doing a comprehensive vehicle inspection.
-You Get A Warranty
New cars come with manufacturer warranties. This is a major perk as they offer bumper-to-bumper warranty up to a certain level of miles driven or time owned. This saves you from when you do, in an unfortunate circumstance, face issues with your brand-new car without having to worry about what happens if things take a nosedive!
-It's Customizable
The world is your canvas when you choose to get yourself a brand-new car. Picking a brand-new car lets you pick features that work best for you, pick your own convenience package, etc. Getting yourself a new car lets you customize your car exactly according to your specifications.
-Latest Technology
The newest cars offer the latest, most cutting-edge technology. These features can make your experience while driving so much easier. The availability of infotainment systems is an added bonus that can effortlessly connect to your mobile device. The availability of new technology in new cars is much larger when it comes to variety, so it's best to opt for a brand-new car if you're the type of person to fawn over new technology.
-Equipped With Necessary Safety Features
With the passage of time, traffic laws have become that much more strict. At first, it was just seatbelts, but now it's almost everything, even the brightness of your headlights. Getting a brand-new car enables you to use the latest safety technological features without having to invest in them separately.
The latest vehicles have features like blind spot monitoring, adaptive cruise control, and tire pressure monitoring.
-Outstanding Mileage
With new emission laws and updated technology, the cars of today need to be more fuel efficient. This means that you get much better mileage when investing in a brand-new car.
Along with the latest technology that makes them fuel efficient, the perfect tire pressure and proper wheel alignment also help in keeping the mileage good!
Pros Of Buying A Preowned Car
-Costs A Lot Less
Used cars are famously known for being extraordinarily affordable, especially in comparison to brand-new cars. Since the cost of the vehicle, in general, is pretty low, this makes it that much easier to be able to pay off the car in full as soon as monetarily possible.
Another perk is that when buying a used car, you might get more than your money's worth. Getting the same model as a brand new car may not be in your budget, but getting the same car in a used model might be just right for you. Getting a used car lets you fulfill your wish of driving your dream car without you having to break the bank.
-Low Depreciation, High Investment
It's said that a car begins to depreciate significantly as soon as it's driven off from the dealership.
With used cars, the best part is that most of the depreciation has already taken place, and major depreciation won't happen after. During first ownership, a new car can depreciate up to 30%, while this is not the case with used cars. In fact, with used cars, it's possible for your car to actually appreciate in value.
-Lower Insurance Rate
Insurance rates mostly vary depending on your region and vehicle of choice, but when it comes to used cars, insurance rates are significantly cheaper. This is a huge edge over brand-new cars since, when considering financing, used cars have much higher insurance rates.
-Evades Hidden Fees
With used cars, you don't have to worry about any hidden fees and charges later on. With brand-new cars, there are usually extra fees like shipping costs or much higher documentation fees.
-Includes Extended Warranty
Manufacturer warranties are super easy to transfer for new owners, but even if the cover has expired, when buying a used car, you can take advantage of extended car warranties. These may not be available with each and every dealership but are usually offered in the case of pre-owned cars.
-Analyzing Long-Term Performance
Last but certainly not least, understanding and researching the long-term performance of a vehicle. Getting a brand-new car can sometimes be a hit-or-miss kind of deal. A lot of times, it takes months to realize what features don't as well for you with brand-new cars or if they don't feel as good to drive. With used cars, there are tons upon tons of data available regarding the long-term performance of the vehicle. All you need to do is figure out what vehicle you want to opt for and get to searching. Once you've figured out what features you prioritize and what sort of things you want to avoid in the long run, you can make a decision.
Final Verdict
Whether you get yourself a new car or a used one ultimately boils down to budget and personal preference.
If you want to save big bucks and get the best thing for the lowest price, definitely go for a preowned car. On the flip side, if you fancy a little luxury in your life regardless of the cost, go ahead and get yourself a brand new car-the world is your oyster!
Head on over to Aaron CDJR to check out our wide range of new and pre-owned cars to get your hands on your next car!