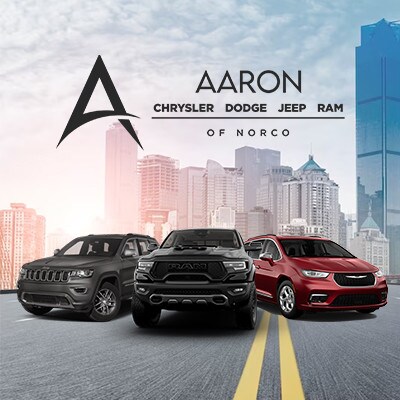 Off-roading is a thrilling and exciting way to explore the great outdoors, but it takes a special type of vehicle to handle the rough terrain and challenging conditions. You have to consider multiple factors, including engine capacity, interior, body type, spaciousness, and much more. With so many options on the market, it can be overwhelming to choose the best car for off-roading. Everyone is aware that Jeeps are the kings when it comes to off-roading, but many people don't know what Jeep models perform better than others. While all jeeps generally drive smoothly on off-road trails, some models have the ability to clearly outperform others. So what are the best Jeeps for off-roading? Take a look at our blog to find the answer.
Jeep Wrangler Rubicon
One of the best vehicles for off-roading is the Jeep Wrangler Rubicon. The outstanding off-road performance this mighty vehicle offers makes it to be one of the most legendary Jeeps of all time. With the 4-wheel drive system, high ground clearance, high crawl ratio, and skid plates, this Jeep can swiftly tackle any trail at any time. The crawl ratio allows the Jeep Wrangler Rubicon to maintain steady traction over slippery terrain, making it a great vehicle to drive over gravel or lose rocks.
Moreover, the OEM tires that come with the Jeep Wrangler Rubicon are durable, tough, and able to withstand even the most challenging trails, including the most extreme off-roading obstacles. With Jeep Wrangler Rubicon, you can go rock crawling and climbing without any hesitation. These amazing features make it one of the top choices for off-road adventuring enthusiasts.
Jeep Gladiator Overland
If you need some extra space in your Jeep for a picnic or camping equipment, go for a Jeep Gladiator Overland. The Gladiator is one of the Jeep pickup trucks that perform well both off and on the road, combining everything you love about trucks and Jeep Wranglers into a single vehicle. With an excellent payload capacity of 1,660 pounds and a towing capacity of 7,650 pounds, it also features a 4-wheel drive system allowing you to travel smoothly on the roughest terrain.
Also, Jeep Gladiator Overland is really easy to modify and upgrade by using aftermarket parts to not only give your Jeep a unique look and style but also protect it from obstacles on the trail. If you love both Jeeps and trucks, the Gladiator is the best choice for you to drive.
Jeep Wrangler Willys
The Jeep Wrangler Willys is another great choice for your off-roading expeditions due to the exceptional off-roading features it offers. This model is designed on the basis of the original 1948 Jeep used in World War II, having multiple similar features and components. 4-wheel drive, 32-inch wheels, and high-performance shock absorbers are just a highlight of the features that make this model an excellent off-roading vehicle. Most importantly, the 2020 Jeep Wrangler Willys is a limited edition in the market, so it's certain to stand out on the road wherever you go in it. If you are one who wants to look different and stand out from the crowd, Jeep Wrangler Willys will be the perfect choice for you.
Jeep Grand Cherokee
The Jeep Grand Cherokee is one of the best off-roading SUVs on the market due to its spacious interior and superb suspension. The all-wheel drive allows you to drive through mountains as smoothly as going to the grocery store. The Grand Cherokee comes with either a V6 or a V8 engine, both providing all the horsepower you will need to power through the toughest terrains. In addition to its exceptional power, this model is also famous for its spacious interior, making it a perfect choice for family road trips. If you are planning to take your family along for a camping trip, the Jeep Grand Cherokee can easily accommodate you, your whole family, and all your gear to wherever you need to go.
Jeep Wagoneer
The Jeep Wagoneer is a sleek and stylish model of Jeep, but don't get fooled by its appearance. Apart from its stylish exterior, the Jeep Wagoneer is durable and tough, with the ability to handle the great outdoors. A full-sized body, 4-wheel drive, and resilient axles prove it a mighty vehicle to cater to all your off-road adventures as well as on-road drives. It can perform well both on and off the road, and you can easily drive it to work or in the wilderness. Its impressive qualities include powerful engine options, fantastic towing capacity, and a spacious and high-end interior. This smooth, feature-packed Jeep is a refined contender in an array of hard-to-overlook options.
Jeep Compass
Another top SUV vehicle to drive over off-road trails is the Jeep Compass. The 17-inch all-terrain tires, 9.1 inches of ground clearance, and 4-wheel drive, this Jeep is one of the perfect choices to tackle even the rockiest and roughest roads. It's also quite spacious, having enough room for all your friends, family, equipment, food, and all your stuff. This all-wheel drive is enough to get you through the tough times having standard safety features such as forward collision warning with active braking, blind-spot monitoring, and tire pressure monitors to help you avoid bad days and enjoy your off-roading adventures to the fullest.
Wrapping up
After learning about these six amazing Jeeps, you can easily tell what vehicles are the best choice for off-road adventuring. We have compiled the top choices with their highlighting features so that you can easily pick what suits you the best. All of them are no less than each other, making each one a perfect choice for your adventures. After you have made your choice, you can purchase one from Aaron CDJR at the best rates. We are the best Chrysler Dodge Jeep RAM dealers having both new and used models for you. We have got all the models that are mentioned above and much more. Get in touch with us, get your hands on your dream SUV, and head straight for your thrill-bursting off-road adventures.