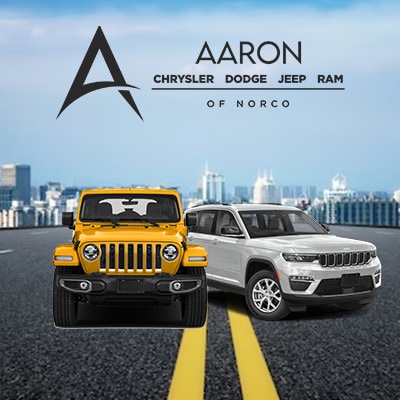 Jeep has always been known for making rugged and capable off-road vehicles, and the 2023 Jeep Gladiator is no exception. This new pickup truck combines the best of both worlds, offering the utility of a pickup truck with the off-road capability of a Jeep. The 2023 model brings new updates and features that make it even more appealing to truck enthusiasts.
Exterior Design
The 2023 Jeep Gladiator features an exterior design that is sure to impress even the most seasoned Jeep enthusiast. From its iconic seven-slot grille to the 18-inch off-road wheels, the Gladiator outpaces the competition in terms of style and durability. With durable steel construction, removable doors, and a powerful engine under the hood, there's no mistaking this unique and capable machine. The classic style and trademark toughness of the Gladiator make it a standout model among fans of modern SUVs who expect superior performance and timeless good looks. For those who are always on the lookout for adventure, look no further than the reliable 2023 Jeep Gladiator.
Interior Features
The 2023 Jeep Gladiator offers an interior experience like no other. Designed for optimal comfort and convenience, the cabin takes its inspiration from the classic Jeep design but with a modern twist. It features soft-touch materials throughout and built-in storage solutions designed to keep all of your everyday belongings secure while you explore the open road. Additionally, advanced technology allows you to stay connected no matter where you are - stay entertained with music streaming and hands-free calls over Bluetooth audio! The impressive steering wheel provides both style and functionality thanks to its leather finish and convenient controls that put everything right at your fingertips. No detail was overlooked in creating a thoroughly contemporary yet classic interior experience in the new 2023 Jeep Gladiator.
Powertrain
The 2023 Jeep Gladiator powertrain promises to pack a wallop, with its newly upgraded 3.0 liter EcoDiesel V6 engine offering 260 horsepower and 442 pound-feet of torque. Functioning in tandem with an 8-speed automated transmission, the new engine offers unrivaled handling on rough terrain and an impressive towing capacity of 7700 pounds – making it suitable for towing boats, campers, and even small trailers. The Predator grille fitted into all models also features two fog lights for increased visibility during nighttime driving. Overall, the 2023 Jeep Gladiator is sure to challenge competitors in the mid-size pickup category, offering consumers engaging performance capabilities that can take them anywhere they need or want to go.
Safety Features
The Jeep Gladiator offers a wealth of safety features for the model year 2023. With standard four-wheel drive and an available electronic stability control system, you can be assured that your next off-roading expedition will have the utmost protection from debris, mud and water whether you're traversing difficult terrain or straightforward roadways. The vehicle also includes airbags for both driver and passenger side protection in the case of impact. On top of that, the Gladiator has been rigorously tested to meet all government mandated safety criteria, ensuring it can handle whatever life throws at it without sacrificing your peace of mind. So go ahead and take the plunge into your next adventure, knowing Jeep has you covered!
Towing and Payload
The 2023 Jeep Gladiator is set to be offered with maximum towing and payload capabilities enabled by a new engine choice. The high-strength steel frames and axle-mounted battery, along with the design features of improved articulation angles, will ensure heavier loads can be handled safely and with confidence. Additionally, the Jeep Command Trac 4WD system provides excellent traction for any terrain. Not only are these performance aspects impressive, but an all-new Gladiator also offers driver convenience technology for enhanced operation and control. With so much power on offer, the newest 2023 Jeep Gladiator stands miles above its predecessors in terms of towing and payload capability.
Fuel Efficiency
The 2023 Jeep Gladiator is leading the way in fuel efficiency for its class. By using an advanced 3.6-liter V6 engine, the vehicle delivers maximum power with minimal diesel consumption. The vehicle also comes with an electric hybrid option that produces even greater fuel savings and clean energy. With a newly engineered 8-speed automatic transmission and rugged off-road capabilities coupled with its top-notch fuel economy, the 2023 Jeep Gladiator is revolutionizing how pickups drive on and off the road.
The 2023 Jeep Gladiator is a rugged and capable pickup truck that offers the best of both worlds. With its bold exterior design, comfortable and functional interior, and powerful engine options, it is sure to appeal to truck enthusiasts of all types.
Buy The 2023 Jeep Gladiator From Aaron CDJR
If you're looking for an incredible driving experience, then look no further than the 2023 Jeep Gladiator from Aaron CDJR! This bold and powerful truck is perfect for any adventure and boasts an impressive array of features. 8-speed automatic transmission, smooth ride suspension and a robust powertrain will ensure you get to where you need to be. With luxurious interior trimmings, top-notch audio systems, and comfy seating, this is a truck that won't let its passengers down. Visit Aaron CDJR today to test drive the 2023 Jeep Gladiator - you won't be disappointed!