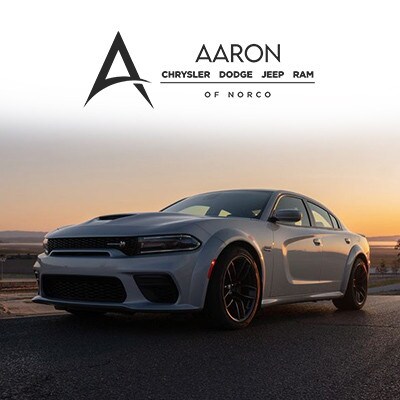 Buying a new car is a big decision and can't be taken lightly. Even though new cars are expensive, the lure of technology, safety, and performance is enough to encourage many consumers to go ahead and buy one. We have curated this blog to increase your knowledge and understanding regarding the pros and cons of buying new sedan cars in the year 2023.
Pros Of New Sedan Cars in 2023
If you're looking for a sedan car that offers a great combination of practicality, comfort, and style then Aaron CDJR is the perfect choice for you. From their roomy interiors to their sleek exteriors, sedan cars have a lot to offer. Here are a few benefits of buying a new sedan for yourself and your family:
Affordability
Sedans are generally more affordable than other types of cars, making them a great option for those looking for a reliable vehicle on a budget. If you're looking to choose from a wide variety of new sedan cars then you should choose none other than Aaron CDJR.
Aaron CDJR sells new sedan cars at highly reasonable and market-competitive prices. Our team ensures to deliver sheer affordability and quality when it comes to selling new sedans in Norco, California.
Comfort
If you're looking for comfort and convenience, then buying a new sedan car is the way to go. Sedan cars are designed to provide a comfortable ride with plenty of interior amenities, so you won't feel cramped or uncomfortable on your drives. They are designed to provide a comfortable ride, with plenty of legroom, adjustable headrests, and ergonomically designed seats.
Fuel Efficiency
New sedan cars are designed with fuel efficiency in mind, utilizing features such as advanced engines, aero-dynamic construction, and airbags to reduce drag and maximize fuel savings. In addition, many sedans offer hybrid or electric options that provide even more efficient performance. Buying a new sedan car will help you save money on fuel costs while still enjoying the comfort and convenience of a vehicle that fits your lifestyle.
Style
Buying a new sedan car is the perfect way if you also intend to flaunt in front of your family, friends, and colleagues. From classic sedans with clean lines to sports editions with flashy details, there is something for everyone at Aaron CDJR. Whether you're looking for luxury, speed, or comfort, a new sedan car is an excellent choice.
Safety
Sedan cars provide more protection than other vehicles, with larger frames, higher ground clearance, and a larger crumple zone that absorbs impact. They also often have more advanced safety features such as airbags, anti-lock brakes, stability control, blind spot monitoring, lane departure warning, adaptive cruise control, and automatic emergency braking. With a new sedan, you can have peace of mind knowing that you and your passengers will be safe on the roads.
These are just a few of the pros of buying a sedan. Whether you're looking for a reliable vehicle on a budget or a stylish ride, a sedan is a great option. With its affordability, comfort, fuel efficiency, style, and safety features, it's easy to see why so many people choose to buy a sedan.
Cons of Buying Sedan Cars
On the other hand, there are also some drawbacks that you should consider keeping in mind. However, it overcomes because of the uncapped benefits it holds. Some of the cons of buying a sedan car are as mentioned below:
Poor Visibility
Car visibility is one of the essential factors to keep in mind before buying a car. However, with sedan cars, it is pretty common that they come with low visibility as compared to other cars like SUVs. This can make it more difficult to spot potential hazards when driving.
Limited Cargo Space & Higher Insurance Premiums
While sedans typically come with more than enough passenger space, their cargo capacity is limited. This can be an issue if you plan to haul large items or fit a lot of luggage in the trunk. However, insurance premiums for sedan cars tend to be higher than those for other vehicles, so you may end up paying more for coverage.
Buy New Sedan Cars From Aaron CDJR
Aaron CDJR offers an extensive range of new and used sedan cars. Some of the new sedan cars Aaron CDJR have available in their fleet for you are as mentioned below:
Chrysler 300 S Sedan Car
The 2023 Chrysler 300 S comes with a 6 3.6 engine, AWD drivetrain, and 8-Speed Automatic Transmission and is equipped with standard features such as ABS Brakes, Air Conditioning, Alloy Wheels, AM/FM Radio: SiriusXM, Anti-whiplash Front Head Restraints, Apple CarPlay, Apple CarPlay/Android Auto, Auto-dimming Rear-View Mirror, Automatic Temperature Control, AUX and much more.
2022 Dodge Charger R/T Scat Pack Sedan Car
The Dodge Charger R/T Scat Pack Sedan Car is equipped with an 8 6.4 engine, an 8-Speed Automatic Transmission RWD drivetrain, and a wide range of advanced features. These are just some of the features that have made this sedan car the most popular choice among people in the year 2023. You shouldn't think twice before buying this exceptional Dodge Charger sedan car.
2022 Dodge Charger SXT Sedan Car
The Dodge Charger SXT Sedan Car 2022 model is a performance-inspired, high-impact design that has garnered accolades. It is an ideal car you can buy for yourself and your family. From long trips to off roading, you can enjoy uncapped benefits with this luxurious ride.
Conclusively, we hope you enjoyed our blog on the pros and cons of buying a car in 2023. Based on the information we provided, we are confident that you will be able to make the best decision when buying a new car. If you want to place a custom order for a new sedan car or need more information about cars in the future, feel free to contact Aaron CDJR.