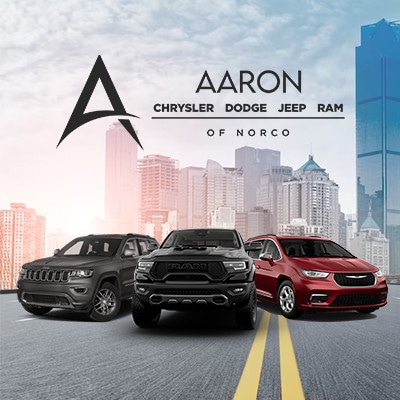 Choosing the right commercial vehicle for your business is essential to maximize efficiency. Whether you need a pickup truck for construction or vans for delivery, picking a heavy-duty vehicle depends on your industry and financial situation. Having suitable freight vehicles is vital for fulfilling your business goals, whether starting a transport or trucking company or wanting to move goods from one point to another. You can select from light to heavy-duty vehicles based on your business size and type. This article will help you choose the best retail auto for your industry.
Factors to Examine When Buying A Commercial Vehicle:
Before purchasing a vehicle, it's essential to identify its primary intent. Will you be using it to transport goods, people, or tools? This will help determine the appropriate size, capacity, and features needed. For instance, a larger cargo area and sturdy suspension is required if you are transporting goods. Comfortable seating and safety features like airbags should be considered when hauling people. Knowing the vehicle's primary purpose will ensure you make an informed decision and get the most out of your investment.
Make sure you check out its maximum payload capacity when you're picking out a vehicle for your next job. This will tell you how much weight it can handle carrying. You don't want to end up with a transit that can't hold all the stuff you need to transport. Look at the payload capacity and verify it's up to par.
The better the fuel efficiency of a vehicle, the less money you'll have to spend on gas. When searching to buy a car, view fuel efficiency as a basic factor. It will save money and improve the environment because your vehicle uses less gas and emits fewer pollutants.
Upkeep costs are a big part of that and include regular oil changes and tire replacements. These might not seem like big expenses, but they can add up over time. It's important to budget for these routine maintenance tasks so that you don't get caught off guard when your car needs attention.
Make sure to ask your insurance company about how much it will cost to insure your car. They can provide a quote to tell you how much you need to pay for coverage. Knowing this information is vital before you buy a vehicle, so you can budget accordingly and check that you can afford the insurance payments.
Size and Maneuverability:
When picking a vehicle, consider the size and mobility based on the areas in which you'll be driving and parking. A smaller or more agile car might be the better choice if you go on crowded city streets with tight parking spaces. On the other hand, a larger vehicle might be more comfortable and practical when driving on long highways or in rural areas with wide open spaces. Finding a balance between size and maneuverability is a must that suits your specific needs and driving habits.
Brand and Model Reputation:
Considering the brand's prestige and model when buying a car is essential. You want a reliable, durable vehicle that holds its value over time. That's why it is key to research and opt for vehicles with a good reputation. Check out reviews and ratings from other car owners, and look for models with a track record of reliability and longevity.
To figure out the total cost of a car, you need to consider a few things. Assure the purchase price of the vehicle itself. This is the amount you'll pay to the dealer or private seller to own the vehicle. You might need to finance it if you can't pay the car upfront. This implies taking out a loan to cover the purchase price plus interest. Remember that the interest rate will affect how much you ultimately pay. Don't forget to factor in additional fees and taxes like sales tax, registration fees, and any other applicable charges. These fees can vary depending on where you live and the specific car you're buying. All these costs combined will give you the total price of the vehicle.
Best Commercial Vehicle Models:
Ram 1500 TRX:
An extreme vehicle like the Ram 1500 TRX is a protean pickup truck that can meet a variety of markets. It has a powerful 6.2-liter supercharged V8 engine that can produce up to 702 horsepower and 650 lb-ft of torque. This allows it to tow 8,100 pounds and haul up to 1,310 pounds in the bed. The TRX also has a durable frame and suspension system, perfect for off-road work. The TRX can easily transport heavy equipment and materials to job sites. It also has a spacious cab that can comfortably fit up to five passengers, making it ideal for carpools or transporting workers. The features include leather-trimmed seats, cargo box lighting, flat bottom steering, a wheel wrapped in leather, and micro suede. This Heavy duty TRX can easily tow trailers filled with lawnmowers, mulch, or other landscaping equipment. Its four-wheel-drive system and all-terrain tires make it easy to maneuver on uneven terrain. The TRX's bed can easily fit multiple packages or supplies suitable for delivery companies. Its advanced technology, such as the 12-inch touchscreen infotainment system and Apple CarPlay/Android Auto compatibility, make it easy to navigate through traffic and stay connected on the go.
3500 Chassis Cab:
The 3500 Chassis Cab is a tough and multifaceted work truck that can handle heavy loads and demanding jobs. It comes with a powerful 6.4L V8 Hemi engine and a 6-speed automatic transmission, providing excellent towing and dragging capabilities. The chassis is built with high-strength steel and has a maximum payload capacity of up to 7,680 pounds. The truck also features a 52-gallon fuel tank, allowing you to go further between fill-ups. The interior is designed for comfort and functionality, with attributes such as a 12-inch touchscreen display, heated, ventilated front seats, and a rearview camera. The 3500 Chassis Cab also offers advanced safety features like adaptive cruise control, blind-spot monitoring, and forward collision warning.
Ram ProMaster City:
A practical and versatile van designed for small businesses and individuals who ought a reliable vehicle for their daily work routine. This compact van can handle various types of cargo and has a maximum payload capacity of up to 1,885 pounds. It also has a towing capacity of up to 2,000 pounds. The ProMaster City has a 2.4-liter four-cylinder engine that delivers 178 horsepower and 174 lb-ft of torque, paired with a nine-speed automatic transmission under the hood. This combination provides smooth and efficient power delivery, making the ProMaster City ideal for urban and commercial deliveries. A spacious cabin with comfortable seating for up to five passengers. It features a 5-inch touchscreen display with AM/FM radio, Bluetooth connectivity, and a backup camera. Specifications include a variety of safety parts, including front and side airbags, electronic stability control, and hill-start assist.
2019 Ram 1500 Classic:
The Ram 1500 Classic is an ideal choice for all your trade wants. This pickup truck is built tough and reliable, perfect for transporting cargo or towing heavy loads. It consists of a powerful 5.7-liter V8 engine with 395 horsepower and 410 lb-ft of torque, ensuring you have enough power to get the job done. This Pickup truck comes in three different cab sizes: Regular Cab, Quad Cab, and Crew Cab, allowing you to choose the right size for your business. The spacious and comfortable interior ensures your passengers enjoy a pleasant ride. This truck also features a durable exterior, including a high-strength steel frame and a rugged bed liner, making it the perfect workhorse for any job site. The Ram 1500 Classic has a maximum towing capacity of up to 10,680 pounds and a maximum payload capacity of up to 1,920 pounds.
RAM 3500:
If you're looking for an intricate and powerful truck to meet your commercial needs, then RAM 3500 is a great choice. With a towing capacity of up to 35,100 pounds and a payload capacity of up to 7,680 pounds, it's perfect for hauling heavy equipment, supplies, and materials. The RAM 3500 has engine options, including a 6.7-liter Cummins Turbo Diesel engine that delivers 420 horsepower and 1,075 lb-ft of torque. It also has a durable steel frame and suspension system that can handle even the toughest jobs. The RAM 3500's impressive capabilities also feature blind-spot monitoring and adaptive cruise control. A versatile truck that can help you get the job done if you're a contractor, farmer, or small business owner. It's a great choice for anyone looking for a workhorse truck that can handle any task with its powerful engine, rugged build, and comfortable interior.
Final Thoughts:
It's vital to make the right choice if you're in the market for a commercial or pre-owned vehicle for your business. Evaluate aspects such as your budget, the size and type of vehicle you need, and the features that will help you get the job done efficiently. Aaron CDJR offers a wide selection of commercial and pre-owned vehicles to fit your needs and budget. Don't rush into a purchase without exploring, and be sure to test drive any auto you're considering. You can help your operations run smoothly and efficiently with the proper transport. So, take the time to select the right one for you and your venture. Visit us today to find your perfect vehicle and make your work swift.