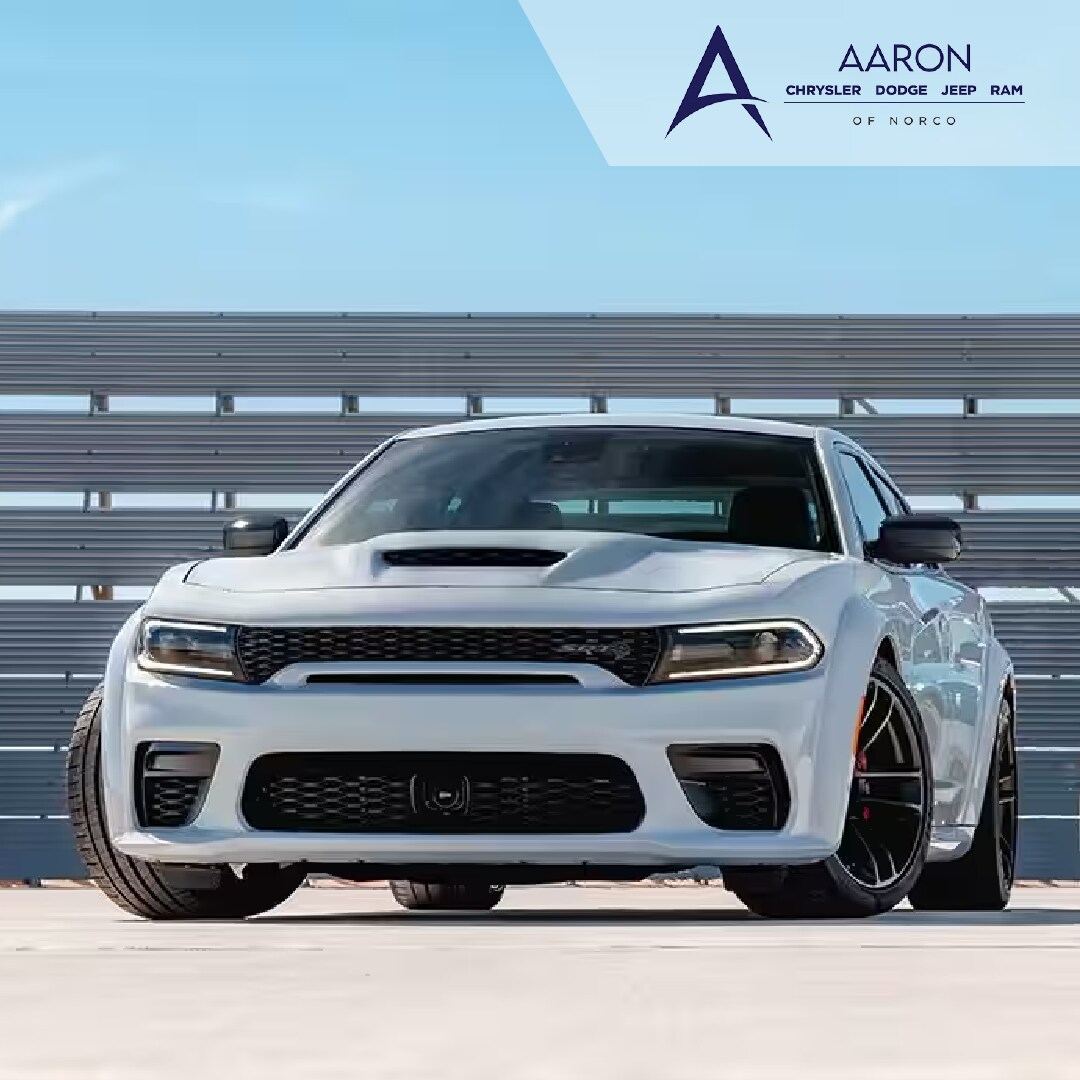 The 2022 Dodge Charger is one of the most popular cars on the market today. It is a blend of power, style, and luxury, making it stand out from other cars in its class. The Charger has been around for over 50 years and has earned a reputation as one of the go-to muscle cars in the market today. If you are a car enthusiast or simply someone who loves driving, then the 2022 Dodge Charger is the perfect car for you. Here are some reasons why you should consider buying the 2022 Dodge Charger. We have curated this blog to highlight and discuss the reasons why you should buy the 2022 Dodge Charger in 2023.
Power and Performance
We all are aware of the fact that Dodge Chargers are packed with exceptional features. However, one of the most significant selling points of the 2022 Dodge Charger is its power and performance. The car is equipped with a powerful V8 engine that delivers up to 707 horsepower. The interior of the car is also designed to deliver a smooth and comfortable ride.
The car's suspension system and brakes work together to provide a smooth ride experience. People all around the world have celebrated their decision to buy this amazing ride, as it offers the best value for your car investment. There is a reason why the 2022 Dodge Charger is also referred to as the king of the quarters because it is ridiculously powerful and outclasses performance.
Dynamic Exterior Appearance
With a bold and daring exterior design, the 2022 Dodge Charger exudes a sporty and dynamic appearance. Its sleek lines and wide stance make it stand out on the road. The front grille is more noticeable and impressive than ever before, and the LED headlights and taillights have been modernized to match.
The car's hood design has been updated to add an extra level of fierceness to its aesthetic. Additionally, the car boasts an aerodynamic exterior, enhancing its fuel efficiency while reducing wind resistance. To further augment its handling and style, new alloy wheels have also been incorporated into its build.
Spacious Interior
The 2022 Dodge Charger is designed to provide ample space for both driver and passengers. The car's spacious interior is perfect for long journeys and is especially useful on family trips. The car's comfortable seats, ample legroom and headroom, and ample storage space ensure that you and your passengers are always comfortable during any ride.
Advanced Safety Features
The 2022 Dodge Charger is packed with advanced safety features to keep you and your passengers safe on the road. The car has a responsive braking system, a forward-collision warning, adaptive cruise control, and blind-spot monitoring, among other features. All of these features work together to ensure that you have a safe and enjoyable driving experience.
Sleek and Stylish Design
The Charger has always been known for its sleek and stylish design. The 2022 model is no different. The car's sleek lines and aggressive front bumper make it stand out from other cars in its class. The car is also available in a wide range of colors, so you can choose the one that suits your taste.
Advanced Technology Features
The 2022 Dodge Charger is equipped with advanced technology features that enhance your driving experience. The car's infotainment system is easy to use and features a large touchscreen display that allows you to control various features of the car. The car also has a premium sound system that delivers a clear and crisp sound quality.
A Range of Trims and Configurations
The 2022 Dodge Charger comes in a range of trims and configurations, allowing you to choose the one that suits your needs and budget. Whether you want a basic model or a fully loaded one, the Charger has got you covered. The car is available with various engine options, transmission options, and other features that make it a great car to own.
Fuel Efficient
The 2022 Dodge Charger aims to save fuel with its various energy-efficient features. The car is equipped with an innovative engine control system that adjusts the engine's output based on driving conditions, which ultimately enhances fuel economy. Furthermore, the car offers a highly advanced transmission control system that automatically shifts gears based on driving conditions, thus resulting in improved fuel efficiency. Additionally, an automatic stop-start system is installed in the car that can shut down the engine while idling and restart it when the driver presses the gas pedal. This system is designed to reduce fuel consumption and emissions in traffic and traffic lights.
Impressive Brake System
The 2022 Dodge Charger comes equipped with two options for impressive brake systems: the four-piston Brembo Brake System and the six-piston Brembo Brake System. The four-piston system provides improved steering control during harsh braking or difficult road conditions. For those seeking outstanding stopping power on the track, the six-piston system delivers exceptional control.
A variety of caliper color options are available to choose from, including red or black for the four-piston system and red, black, gunmetal, or orange for the six-piston system. Whether you want to hit the track or dominate city streets, the new Charger promises to be the perfect ride for those who crave speed and adrenaline. With a focus on innovation and design, the 2022 Dodge Charger surely makes a statement every time it hits the road. So, you should definitely get your hands on this ride.
Final Thoughts
All in all, the 2022 Dodge Charger is a fantastic car that offers power, comfort, and style. The car's advanced safety and technology features make it a great choice for anyone looking for a reliable and enjoyable driving experience. So, if you're looking forward to buying the 2022 Dodge Charger, then you should buy it from none other than Aaron CDJR. We offer an extensive range of new and used cars and the best prices. So, what are you waiting for? Explore our extensive range of new cars today.