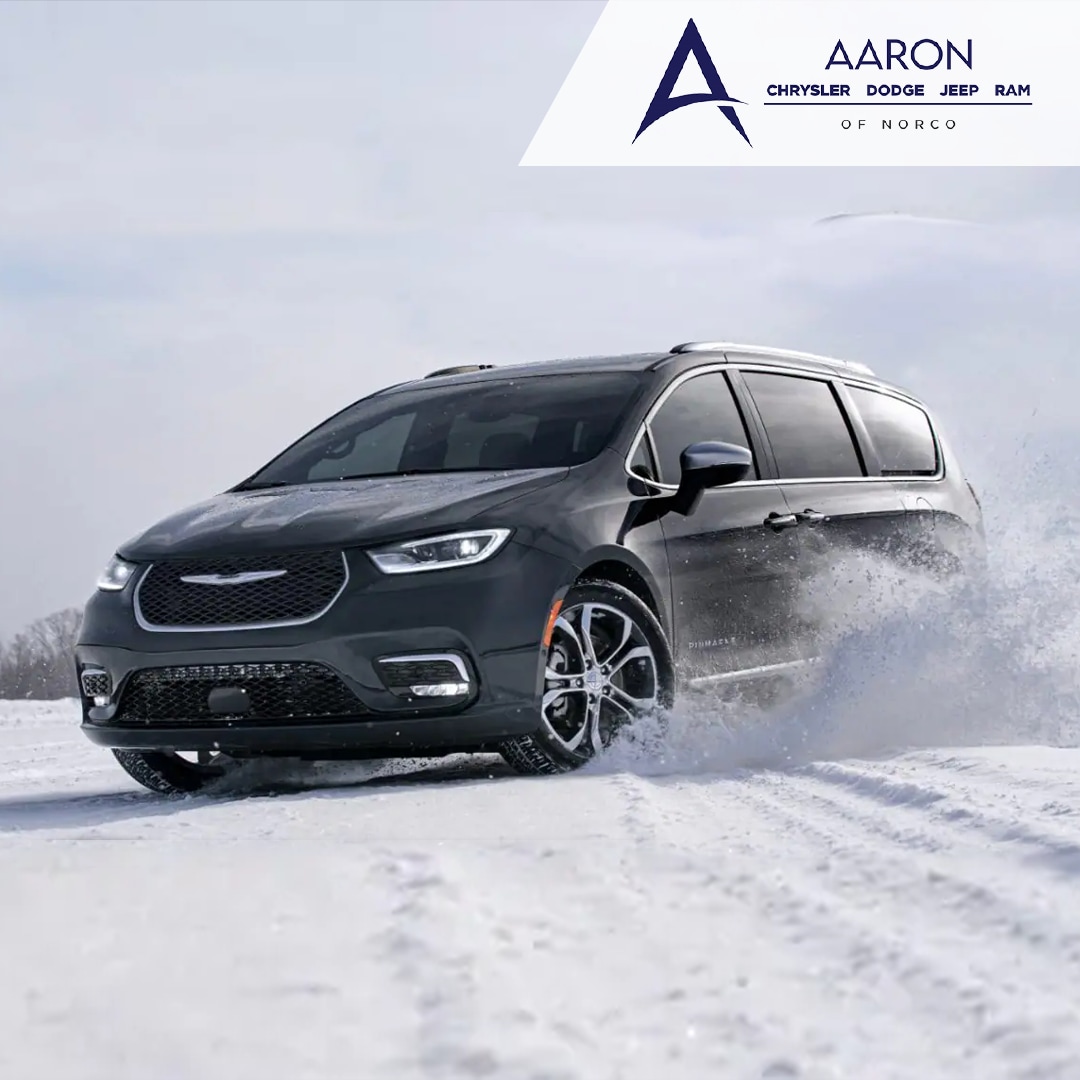 Not every car manufacturer makes a minivan, and even when they do, they only make one or two models. However, competition from Chrysler, Kia, Toyota, Honda, and others is severe. They all have plenty of space and typical features, but not all of them offer a reliable space for the family. If you're in the market for a family-friendly minivan, look no further than the Chrysler Pacifica. This family-friendly vehicle from Chrysler offers a spacious and comfortable interior, making it perfect for families of all sizes. The Pacifica comes packed with a range of advanced features, entertainment options, and convenient storage solutions, making it a perfect fit for families on the go.
This blog will explore some of the best features of Chrysler Pacifica, which makes it the go-to option for families. From its innovative technology to its versatile seating options, the Pacifica is sure to impress even the most critical parents. So let's dive in and discover why the Chrysler Pacifica is the perfect choice for your next family adventure.
The PHEV Powertrain
One of the most stand-out features of the Chrysler Pacifica is its PHEV powertrain. You can't find any other minivan in the market which offers the PHEV version, which is a great option for drivers who want to decrease their emissions with pure electric driving but want the complete range of a conventional gasoline engine.
The journey itself is the destination with the Chrysler Pacifica. This high-powered hybrid allows you to convert from electric to hybrid energy at any time, providing you the mobility and duration you require with the all-electric performance you desire. The Chrysler Pacifica has an electric-only range of up to 45 miles and a total combined range for driving of up to 768 miles. With a superb rating of 2.7 Le/100 km, it sets the benchmark for minivan efficiency while still delivering great performance and adaptability.
Two Batteries For Better Performance
Chrysler Pacifica has so many surprising features to love, along with its great gas mileage. But what can shock you the most is that it comes with two different batteries, each with a different purpose of work.
The main battery's sole purpose is to produce enough electricity to operate the combustion engine. The Pacifica is powered by a 3.6-liter V6 engine and a pair of electric motors, which are powered by a 16-kWh lithium-ion battery and provide a 42-mile all-electric range.
The secondary battery, an auxiliary battery, powers the radio, signaling lights, and other accessories. This is the same role that batteries play in conventional gasoline motor vehicles. The auxiliary battery operates by utilizing energy from the alternator.
Long Lasting Batteries
The Auxiliary battery, also found in gasoline-powered vehicles, has the exact same lifespan that you can normally find in any other conventional gasoline car. They consistently last between two and five years and maybe longer, depending on the weather condition, driving habits, and other factors.
The Chrysler Pacifica's high-voltage 16-kWh battery is built to endure a long time, essentially for the life of the car. Nevertheless, if the battery does fail for any reason, it is covered by Pacifica's guarantee for ten years or 140,000 miles.
Spacious And Comfortable Interior
The Pacifica Hybrid has several features that many minivan buyers like, including size, connection, storage options, and more. The Pacifica's fit and finish are second to none, thanks to its use of premium components.
When it comes to entertainment, Chrysler delivers its Uconnect five infotainment/ GPS system on each model, which is displayed on a shiny 10.1-inch touchscreen display. It has wireless Android Auto integration and Apple CarPlay, Amazon Alexa compatibility, and a Wi-Fi hotspot.
Chrysler Safety Features
Nothing is as important as a reliable and safe vehicle for families. Chrysler Pacifica has all the features that make it a top safety pick for families. The Insurance Institute for Highway Safety rewarded the Chrysler Pacifica as the safest commute option, and even the NHTSA gave it a five-star secure rating, signifying that it offers the maximum injury protection in the case of a collision.
All Chrysler Pacifica models include a package of driver-assist systems, including automatic emergency braking with detection of pedestrians, lane-departure warning, blind-spot detection with rear cross-traffic lane-departure alert, and adaptive cruise control as standard.
Rear Seat Entertainment
Vehicles have featured second-row screens for years, yet they do not have the potential that they have today. The Pacifica's rear-seat entertainment systems are compatible with DVD and Blu-Ray discs, feature HDMI and USB ports for connecting to other devices, and an array of apps to keep any passenger, young or old, entertained. Chrysler even features a "Are We There Yet?" application that connects to your live navigation and finally answers age-old questions.
Wrap Up
The Pacifica Hybrid provides the necessary space for families, with seating for almost seven people and a customizable interior that allows the minivan to work in any setting. It is the only plug-in minivan on the market, and it outperforms its competitors in terms of fuel economy. It also comes with a complete set of protection features to keep families safe. But, above all, the Chrysler Pacifica is the best minivan for families due to the way it makes you feel. It is appealing and luxurious, as well as comfy and large. It is a car that you will find difficult to leave.
Aaron CDJR is an authorized dealer of all sorts of Jeep, Chrysler, and Dodge cars. You can find your best car in new and all-used inventory on our website.