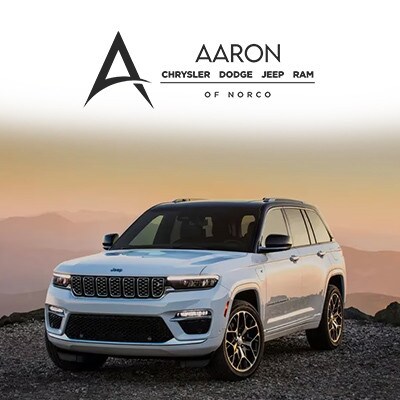 The Jeep Grand Wagoneer is an American icon that has been around since the early 1960s. It was originally designed as a luxury station wagon for families who wanted the off-road capability of a Jeep but with the comfort and features of a high-end car. Over the years, the Grand Wagoneer has evolved into a full-size SUV, but it still maintains its reputation as a premium vehicle that can handle any terrain.
The vehicle has been a legendary nameplate in the automotive industry since its debut in the early 1960s. The original model was known for its unparalleled luxury, off-road capabilities, and rugged durability. Fast forward to today, the Grand Wagoneer is back, and it's bigger, better, and more luxurious than ever before. In this detailed review, we'll take a closer look at this iconic SUV and explore all its features and specs.
Jeep Grand Wagoneer; A Detailed Review
Exterior Design:
The Grand Wagoneer has a bold and striking design that sets it apart from other SUVs on the road. Its massive size and squared-off edges give it an imposing presence that commands attention. The front grille is unmistakably Jeep, with its seven vertical slats and large Jeep badge in the center. The headlights are also quite large and feature LED lighting technology for improved visibility at night.
Moving to the sides, you'll notice the Grand Wagoneer's massive size, which is highlighted by its long hood and high belt line. The fenders are muscular and flared, and the chrome accents give the SUV a premium look. The wheels are also quite large, with 20-inch alloys coming standard on the base model.
At the rear, the Grand Wagoneer has a unique design that features a large, rectangular tail light and a chrome strip that runs across the tailgate. The tailgate itself is power-operated, making it easy to load and unload cargo.
Interior Design:
Step inside the Grand Wagoneer, and you'll be greeted by one of the most luxurious and spacious cabins in the SUV segment. The dashboard is dominated by a massive 12.3-inch infotainment display that's integrated with the instrument cluster. The display is crisp and clear, and it's easy to navigate through the various menus and features.
The seats are covered in high-quality leather, and they're incredibly comfortable, even on long journeys. The front seats are heated and ventilated, and they also feature a massage function for added comfort. The second-row seats are also quite spacious, with plenty of legroom and headroom for adult passengers. The third-row seats are a bit tighter, but they're still comfortable enough for shorter journeys.
Features and Specs:
The Grand Wagoneer comes with a long list of standard and optional features that make it one of the most advanced SUVs on the market. Here are some of the highlights:
Engine:
The Grand Wagoneer has a 6.4-liter V8 engine that produces 471 horsepower and 455 lb-ft of torque. The engine comes with an eight-speed automatic transmission and a four-wheel-drive system.
Infotainment:
The 12.3-inch infotainment display is powered by the latest version of FCA's Uconnect software. It features Apple CarPlay, Android Auto, and Bluetooth connectivity, as well as a premium audio system.
Off-Road Capability:
The Grand Wagoneer is designed to handle any terrain with ease. It comes with an air suspension system that can raise and lower the SUV depending on the terrain. It also has a variety of off-road modes, including snow, sand, mud, and rock.
Fuel Economy:
The Grand Wagoneer may not be the most fuel-efficient SUV on the market, but it's not bad for its size and power. It's rated at 13 mpg city and 18 mpg highway, which is about average for a large SUV.
Comfort:
The Grand Wagoneer is one of the most comfortable SUVs on the market. It comes with a variety of features, including a massage function for the front seats, heated and ventilated seats, and a tri-zone automatic climate control system that keeps everyone in the cabin at their desired temperature.
Technology:
The Grand Wagoneer is packed with technology, including a 12.3-inch infotainment display, a digital instrument cluster, a heads-up display, and a rear-seat entertainment system. The infotainment system is easy to use and comes with features like Apple CarPlay, Android Auto, and Bluetooth connectivity.
Storage:
The Grand Wagoneer has a massive cargo area that can hold up to 27.4 cubic feet of cargo with all the seats in place. If you fold down the third-row seats, you get a total of 70.9 cubic feet of cargo space. The Grand Wagoneer also has a variety of storage compartments throughout the cabin, including a center console with a sliding tray.
Towing:
The Grand Wagoneer is capable of towing up to 9,850 pounds when properly equipped. This makes it one of the most capable SUVs in its class when it comes to towing.
Customization:
The Grand Wagoneer offers a variety of customization options, including different exterior colors, wheel designs, and interior trims. You can also opt for a variety of packages, including the Premium Audio Group, which adds a 23-speaker McIntosh audio system.
Safety:
The Grand Wagoneer comes with a variety of safety features, including blind-spot monitoring, rear cross-traffic alert, and a 360-degree camera system. It also comes with a host of advanced driver-assistance systems, including adaptive cruise control, lane departure warning, and forward collision warning.
Ride Quality:
The Grand Wagoneer's air suspension system provides a smooth and comfortable ride, even over rough terrain. It also helps to improve the SUV's off-road capabilities by allowing you to raise or lower the vehicle depending on the terrain.
To Wrap Up
Overall, the Grand Wagoneer is an impressive SUV that offers a great balance of luxury, capability, and technology. While it's not for everyone due to its high price tag, those who are willing to pay for the best will not be disappointed by the Grand Wagoneer's impressive features and capabilities. Meanwhile, Aaron CDJR has the vehicle available for you in the new inventory at the best price. You can call us now to find out more, or you can give us a visit at the address 1983 Hamner Ave, Norco, CA 92860, USA.