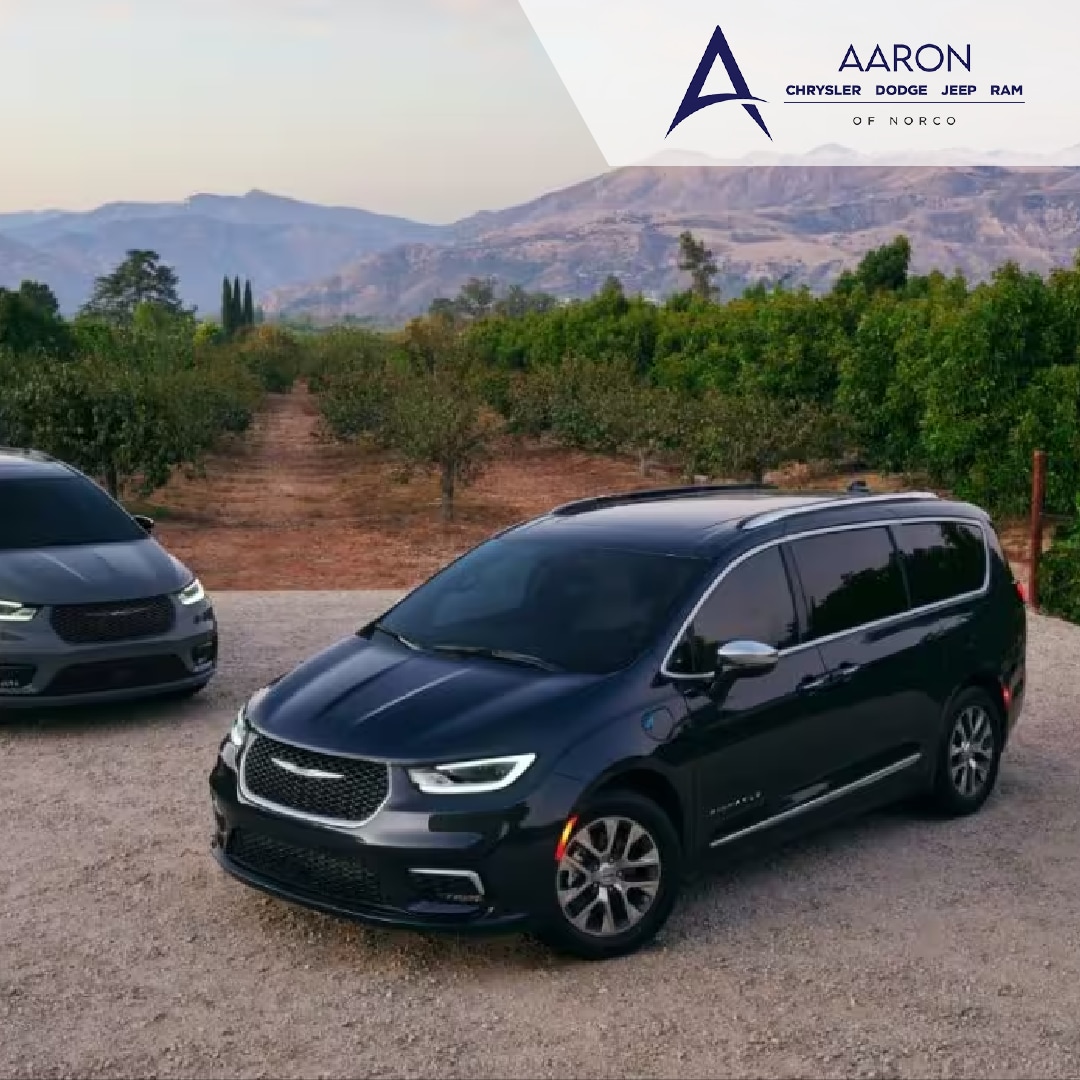 Sustainable transportation options are becoming increasingly popular as people become more aware of the need to reduce carbon emissions and address climate change. In 2023, there are a variety of sustainable car options available, and in this article, we will take a closer look at three of the best hybrid/electric vehicles!
2023 Chrysler Pacifica Hybrid Touring L
The 2023 Chrysler Pacifica Hybrid Touring L is a hybrid minivan that provides a spacious, comfortable, and fuel-efficient ride. With a 16-kWh lithium-ion battery pack powering an electric motor, the Pacifica Hybrid Touring L can provide up to 260 horsepower and 260 pound-feet of torque. The minivan also has an electric-only range of up to 32 miles, making it perfect for daily commutes. Regenerative braking is another feature that increases efficiency and reduces the carbon footprint of the Pacifica Hybrid Touring L.
2022 Hyundai Tucson Hybrid
The 2022 Hyundai Tucson Hybrid is a compact SUV that combines performance, fuel efficiency, and style. Equipped with a 1.6-liter turbocharged four-cylinder engine and an electric motor, the Tucson Hybrid can generate a combined 226 horsepower. The vehicle can travel up to 500 miles on a single tank of gas and has an EPA-estimated fuel economy of 38 mpg combined. The all-wheel-drive system, powered by an additional electric motor located at the rear, provides better traction and stability on the road, especially in challenging weather conditions. The Tucson Hybrid also comes with advanced safety features, such as blind-spot monitoring and lane departure warning.
2022 Hyundai Kona Electric
The 2022 Hyundai Kona Electric is an all-electric subcompact SUV that is designed to be efficient, stylish, and practical. The Kona Electric's 64-kWh battery pack delivers an estimated range of up to 258 miles on a single charge, and its electric motor produces 201 horsepower and 291 pound-feet of torque. Regenerative braking helps extend the vehicle's range and reduces its carbon footprint, and advanced safety features like blind-spot monitoring ensure a safe and comfortable driving experience.
In conclusion, the 2023 Chrysler Pacifica Hybrid Touring L, the 2022 Hyundai Tucson Hybrid, and the 2022 Hyundai Kona Electric are excellent sustainable car options in 2023. With their advanced features and efficient designs, these cars are a great choice for anyone looking to reduce their carbon footprint while still enjoying a comfortable and practical ride.
Why Choose Aaron CDJR To Get Your Eco-Friendly Car In 2023
As concern for the environment grows, more and more people are searching for eco-friendly cars that are fuel-efficient and reduce their carbon footprint. Aaron CDJR is a dealership that offers a wide range of eco-friendly car options to meet the needs and preferences of every driver. Whether you're looking for a hybrid, electric, or plug-in hybrid car, we have something for you.
Wide Range Of Eco-Friendly Car Options
When it comes to sustainability, Aaron CDJR has got your back. We have a wide range of hybrid and electric vehicles that are not only cost-effective and fuel-efficient but also sustainable for the environment. With Aaron CDJR, the best part of it all is that you don't need to settle for less. We have a wide range of vehicles to choose from of different makes and models so the demands of each customer can be catered to!
Expert Advice And Guidance
Choosing an eco-friendly car can be overwhelming, especially if you're new to the world of sustainable transportation. Fortunately, Aaron CDJR has a team of experts who can guide you through the process and help you find the perfect car for your needs. We take the time to understand your requirements and provide you with expert advice and guidance to ensure that you make an informed decision.
Transparent And Competitive Pricing
At Aaron CDJR, they believe in transparent pricing, and we ensure that their customers have access to all the information they need to make an informed decision. We offer competitive pricing on all their eco-friendly car options and flexible financing options that can be tailored to your specific needs and budget.
Exceptional Customer Service
Our exceptional customer service is another reason to choose Aaron CDJR. Our team is dedicated to ensuring that our customers have a hassle-free and enjoyable car-buying experience. We go the extra mile to ensure that our customers are satisfied with their purchase and offer after-sales support to ensure that you get the most out of your eco-friendly car.
State-Of-The-Art Service Center
Owning an eco-friendly car requires regular maintenance to ensure that it remains in top condition. That's why Aaron CDJR has a state-of-the-art service center that is equipped with the latest technology and staffed by certified technicians who are trained to work on eco-friendly cars. They use only genuine parts and accessories, ensuring that your car remains in top condition.
Commitment To Sustainability
At Aaron CDJR, they are committed to sustainability and reducing their carbon footprint. We have taken several initiatives to reduce their environmental impacts, such as using eco-friendly cleaning products and recycling materials. We also encourage their customers to adopt eco-friendly practices and offer tips and advice on how to reduce their carbon footprint.

In conclusion, choosing an eco-friendly car is a great way to reduce your carbon footprint and make a positive impact on the environment. If you're in the market for an eco-friendly car in 2023, Aaron CDJR is a perfect choice. With our wide range of options, expert advice and guidance, transparent and competitive pricing, exceptional customer service, state-of-the-art service center, and commitment to sustainability, we offer everything you need to make an informed decision and enjoy your eco-friendly car to the fullest.